Immanuel Shelter is a nonprofit organization serving those who experience homelessness in Rehoboth Beach, Lewes, and surrounding areas.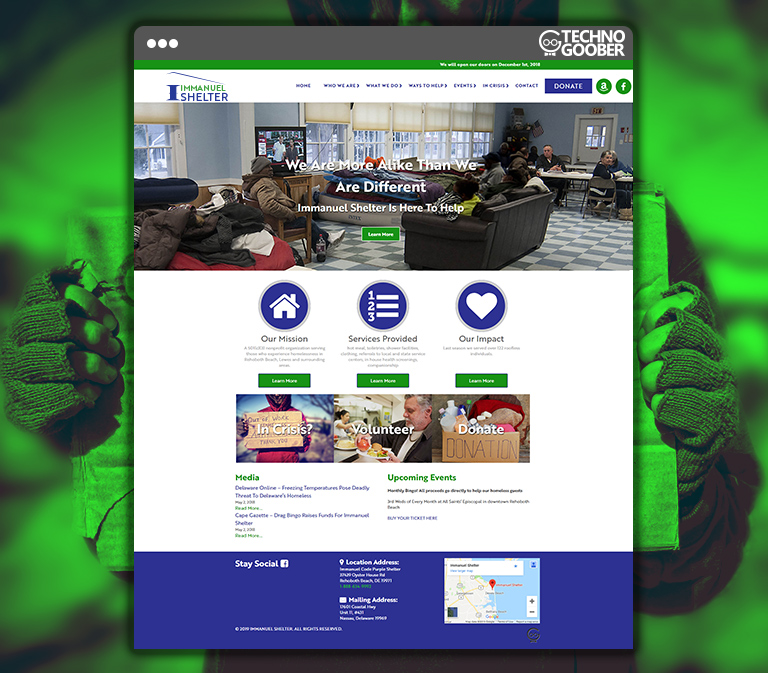 Techno Goober designed a website to help the organization and the unfortunate they aid.
Immanuel Shelter was the lucky winner of our ugly website competition. We worked with the shelter to provide them with a professional logo and website to help the people they serve.