Your phone is susceptible to all kinds of damage. Whether it's a broken screen or damage from the summer heat, you need professional phone repair for a long-lasting phone life. 
Have you broken the screen on your phone? Don't panic.  We can evaluate your phone and based on the parts and labor, we will either fix it or recommend an upgrade.
Honesty is a quality that can be appreciated in addressing your repair.
Tablets are relatively new on the market compared to some older tech. Techno Goober is prepared to help with all of your tablet needs including:
Teaching you how to use your new device,
installing software,
fixing broken screens,
diagnosing problems,
and downloading backups.
If you recently purchased a new tablet, or if you are looking for tablet repair services, trust Techno Goober to provide fast service. We guarantee honest feedback.
If the repairs on your tablet exceed the value of your tablet, we will tell you and recommend an alternative solution at no extra charge. 
While we would love to be a completely paperless society, we haven't reached that point yet.
Printing is still essential in everyone's business, and you deserve a quality product that won't bankrupt you when it comes to replacing toner or ink.
You need help finding the right printer for your business or personal use that won't break the bank.
Techno Goober will engage your needs and determine your company's best options for printing. Based on your volume, we will recommend a solution for you.
For example, we may recommend a lease option for a business with high printing volumes.
Also, based on our experience, we will recommend a company that will be able to provide you a leased unit with the expertise to repair it when you have problems.
If you have light to medium volume, and depending on the quality of the prints, the Goobers can recommend exactly what you need to potentially purchase a printer.
For help setting up a new printer, phone, or tablet, contact Techno Goober to speak with one of our experienced technicians.
When you need help with phone repair, tablet repair, or printer repair in Delaware, call us at (302) 645-7177. Just ask for our Tech Department!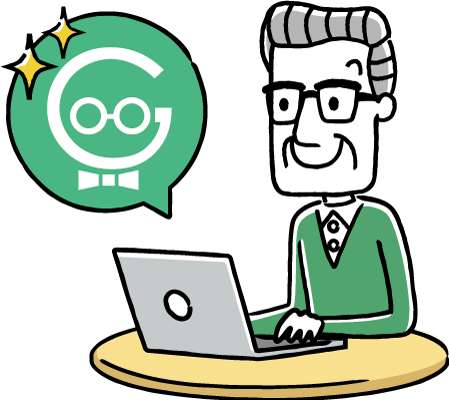 Senior Tech Services
Respect your elders! Lend a hand with discounted tech support for seniors.
Need help setting up your Wi-Fi?
Rest assured that Techno Goober can help with any project big or small, including setting up Wi-Fi, routers, and VPN. We can also help set up your phone systems.
2022 Referral Bonus!
Successfully refer a friend to the Goobers & 
receive a $25 Amazon Gift Card!
How It Works:
1. Provide us with a name & number of someone in need of our services.
2. Your referral signs a contract for services with us.
3. You receive a $25 Amazon Gift Card in the mail.