Starting a new business or have an existing one that needs a better phone system? Techno Goober offers various solutions to meet your business's needs, and we will walk you through the whole process.
We will design, acquire and configure the hardware based on your requirements. There are a lot of options when it comes to service providers, so we will work with you to determine what is best for you.
auto attendant,
custom voice mailbox,
separate lines,
virtual phone system,
intercom
and more. 
Phone Systems for Small Businesses
We specialize in developed custom phone systems for small businesses in Delaware. We understand that your office may be small, but your needs are huge.
We will ensure that your system is connected with all of the features you need to manage your (growing) small business. 
Phone Systems for Large Businesses
Don't worry. We also do phone systems for large businesses or offices in Delaware. We understand the complexity of setting up systems for large businesses.
You'll never miss another call again. We will ensure that your large system works correctly every time. Give us a call to discuss your specific phone system needs.
Sometimes, phone systems go down. It may require extensive repairs or a simple fix to get them up and running again.
Luckily for you, our expert Tech Services team is prepared to handle the problem no matter what it is. We can help diagnose and repair faults with your system including:
fixing dial tone issues,
rewiring systems,
fixing or recovering voicemail recordings,
changing voicemail passwords,
repairing Wi-Fi connected systems,
and more.
If you think you might need help with fixing your phone system, or if it's time for a brand new system, give Techno Goober a call.
We'll do everything we can do to help get you and your business back on track. Some phone system repair tasks can be completed remotely. Learn more about remote support from Techno Goober.
For assistance with setting up your phone system, picking out the correct phone system to use for your office, or repairing your phone system, call Techno Goober at 302-645-7177 today.
Just ask for our Tech Department! Or contact our Tech Support team online today. In the meantime, check out our blog.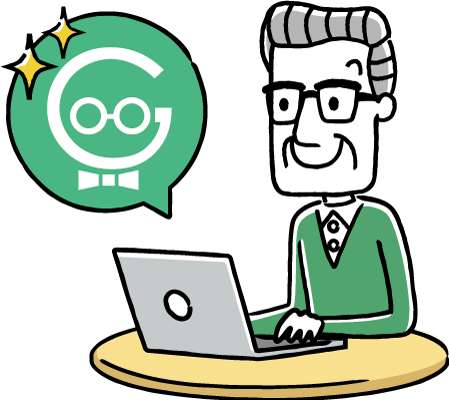 Senior Tech Services
Respect your elders! Lend a hand with discounted tech support for seniors.
We Speak Tech
Tired of spending hours on hold just to have the person on the other end not understand what's wrong with your computer? Techno Goober to the rescue.
2022 Referral Bonus!
Successfully refer a friend to the Goobers & 
receive a $25 Amazon Gift Card!
How It Works:
1. Provide us with a name & number of someone in need of our services.
2. Your referral signs a contract for services with us.
3. You receive a $25 Amazon Gift Card in the mail.